Bending

Bending
Tempered glass is safety glass, which we most often associate with a flat surface. The possibility of bending makes this type of glass increasingly important as one of the most attractive solutions in the construction industry. It is spectacular, eye-catching and it perfectly complements contemporary designs while remaining a safety glass.
It is formed in a technologically advanced furnace as a result of a specially conducted procedure in the tempering process. Flat glass is slowly heated to its softening temperature. Subsequently, the shape of the glass is formed by the action of gravity and by taking advantage of the plastic form of the glass. Rapid cooling by compressed air, which is the next stage in the production of this glass, hardens the glass sheet, which solidifies in the mould.
The production of bent glass requires great precision and accuracy, as it is a difficult type of glass to produce in terms of repeatability of its dimensions.
Curved glass is very durable. In addition, it can be silk-screen printed, which gives it additional aesthetic qualities and increases its application possibilities.
Maximum glass size: 1000x2440mm
Minimum glass size: 200x500mm
Glass thickness: 4 – 12 mm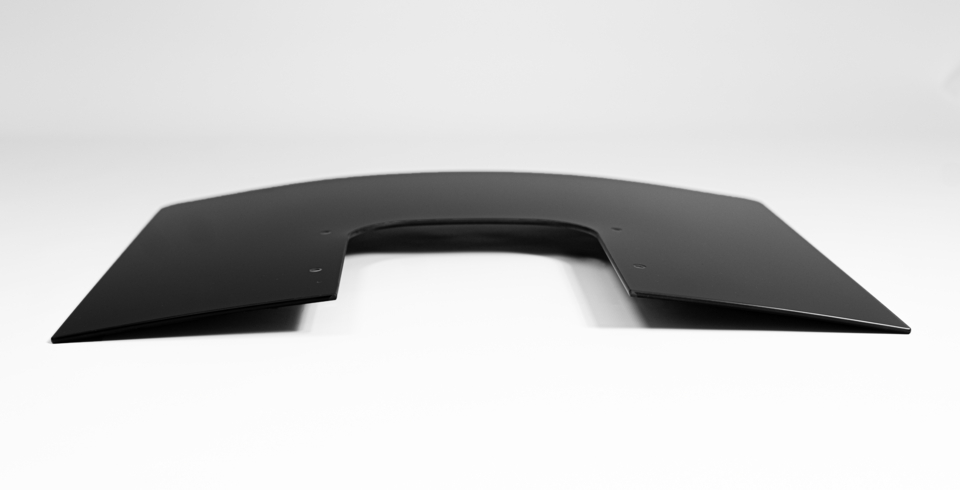 Production order processing department