Company Life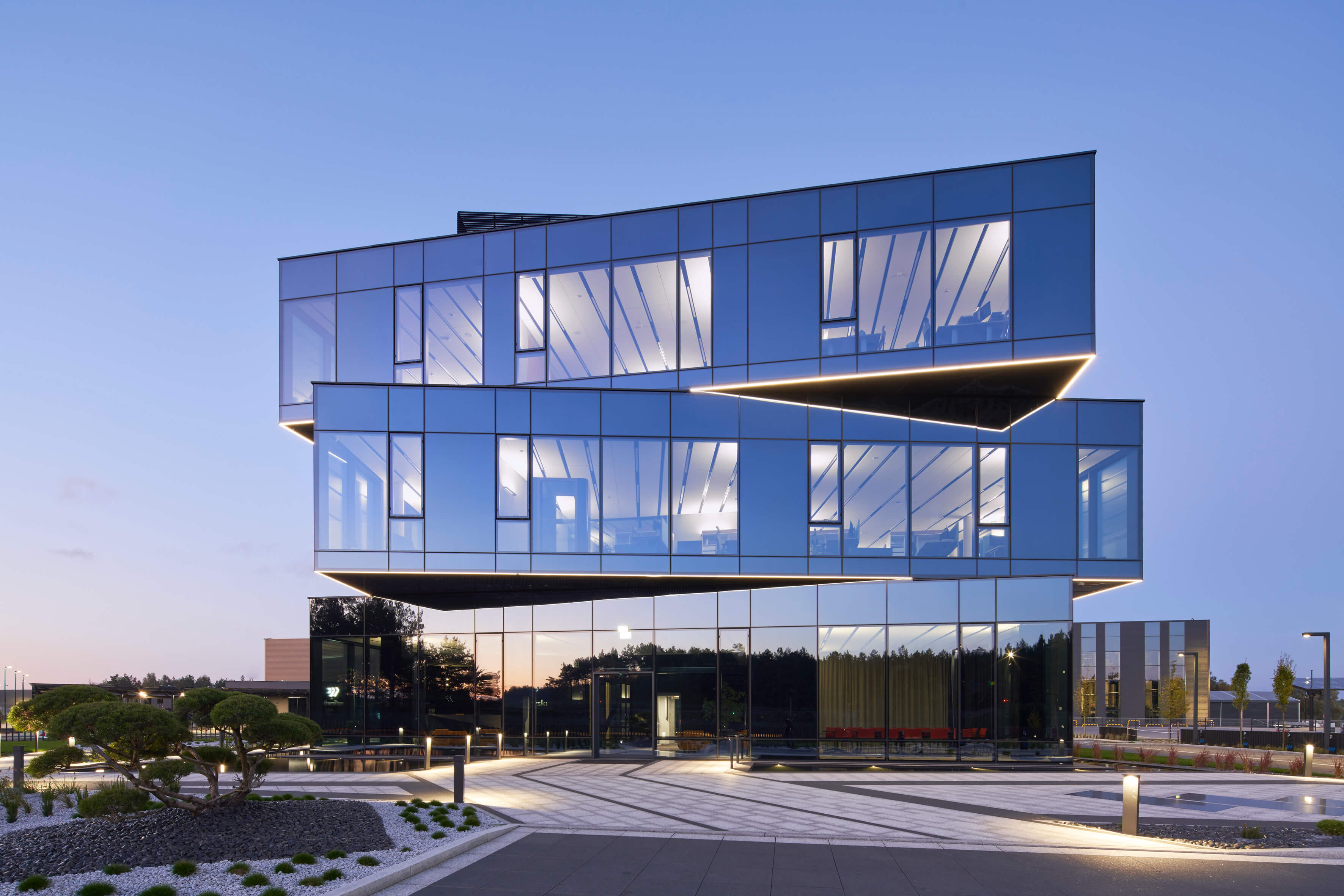 Our new glass office
The new company headquarters was built on its site at that time, in the vicinity of fields and woods. We have been working on the project since 2019 and it has finally taken shape. The time has come to move in.
The three-storey building with an unusual shape offers 1,220 m2 of modern floor space. The first storey is the entrance area with a reception and a representative hall, a conference room with dynamically divided space, as well as an office for individual customer service and human resources. The second level includes open space office space, where our sales department is located. It also houses the offices of the management board, so this is also the main operating area. The last floor consists of technical facilities, a conference room, marketing and finance departments.
The glass façade opens up the interior to beautiful views, it does not restrict daylight and is not a bulky barrier. In addition, it is characterised by its durability.
Not only does the inflow of natural light make working at a computer less tiring, but also the proper arrangement of the office space ensures comfortable working conditions. Comfortable desks and fully adjustable armchairs positively impact the quality and efficiency of work, but also the health and well-being of employees. A special relaxation zone offers a chance for a momentary break which integrates the team, stimulates creative thinking and helps to reduce stress.
In addition to a comfortable workplace, we have also taken care of our brand's business card. It is hard to find a more characteristic association of a company from the glass industry than a modern, glass building which perfectly fits into its context.