Footage on company extension
The whole project took 3 years to complete, and the footage of the effect takes just 1:30 seconds. We invite you to watch it!
Video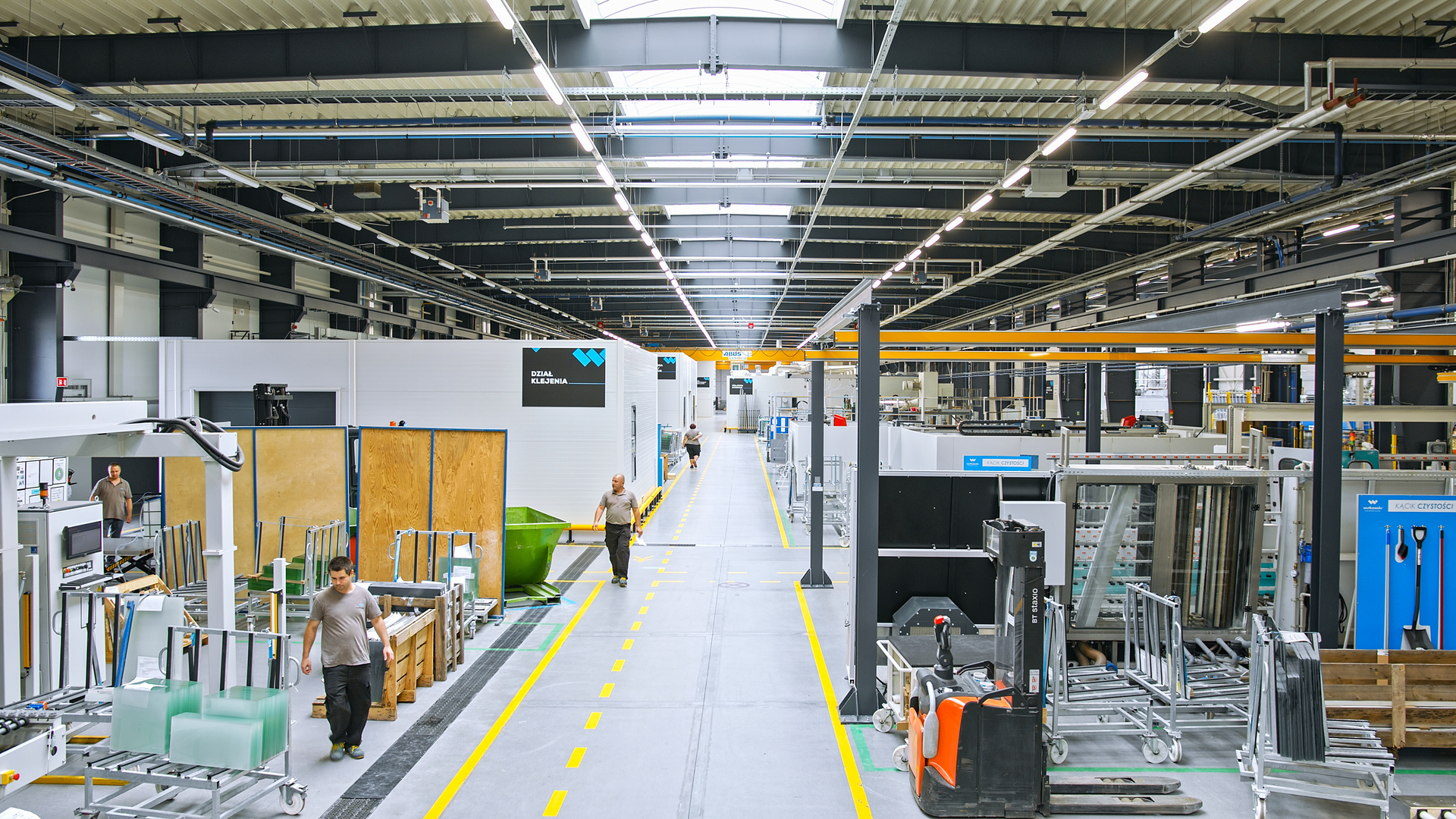 Flat glass processing
Being successful in this industry involves consistent machine modernization, tracking global trends as well as employee training and development. Our advanced and comprehensive glass processing enables each customer to choose products that best suit their needs.
Our services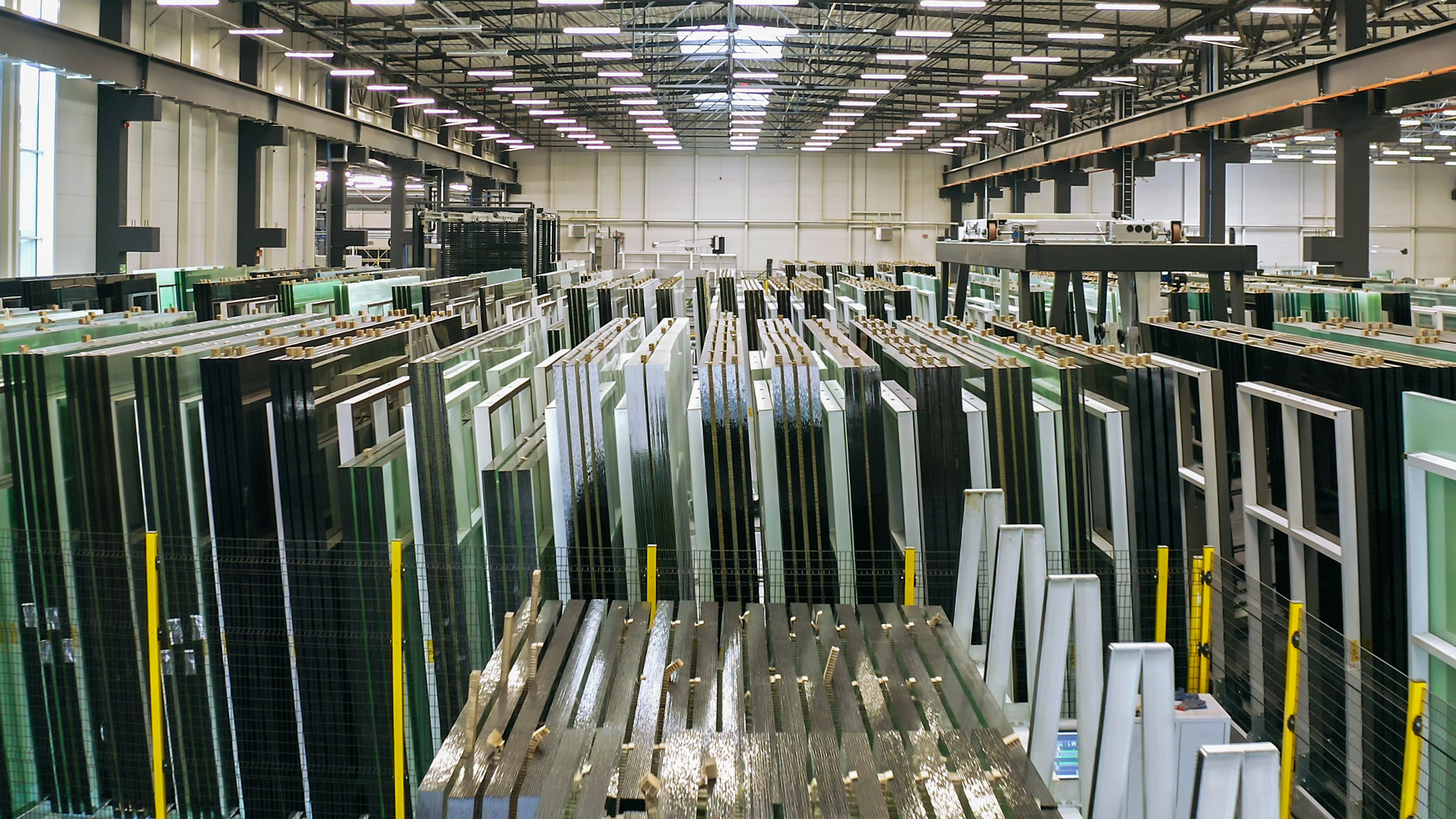 Wholesale of glass
Continuous development and extensive logistics facilities allow us to introduce new market trends and keep pace with the changing needs of the market.
Wholesale offers
Made in Poland
We are a experienced
distributor

and flat glass

processor

.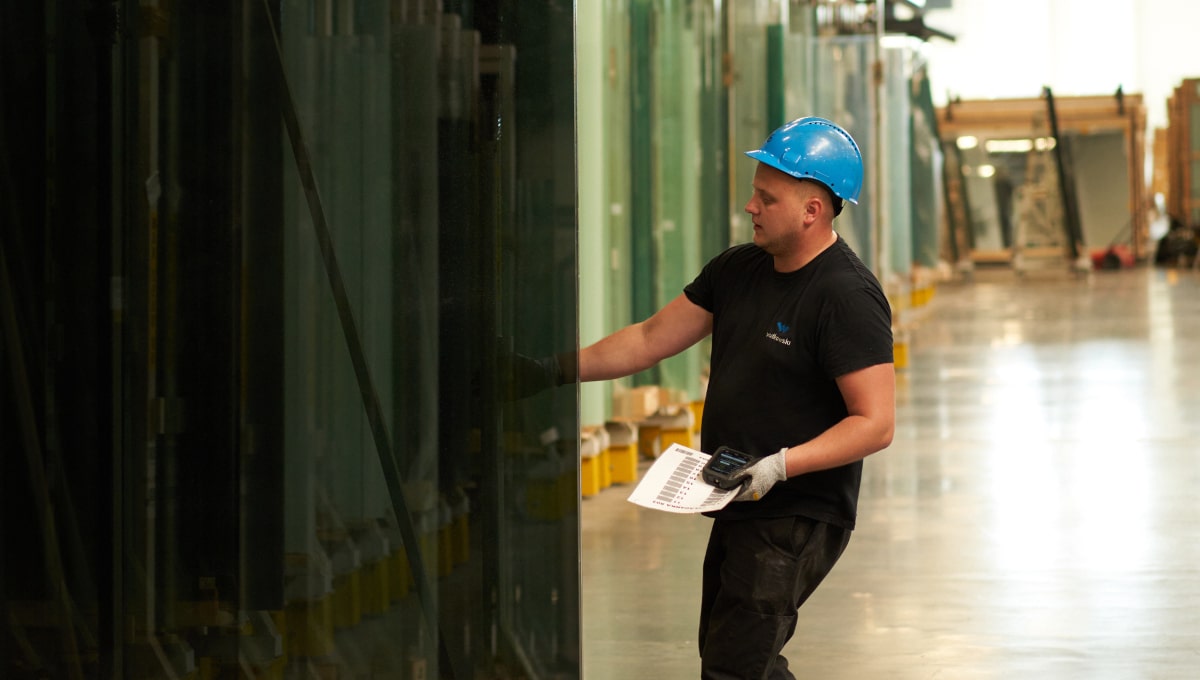 Wholesale
Our domain is a wide selection of products and timely delivery
Our offer includes several hundred types of glass, and our current stocks include several thousand tons of raw material for various purposes. This provides our clients with a sense of comfort in the context of delivery dates and assortment diversity. Cars with specialized equipment are an additional advantage of our warehouse. They ensure that our products are properly protected, which in turn means trouble-free delivery to the indicated address.

We provide packaging for customers ordering a wide range of products in terms of size and quantity (glass sheets of various sizes). We serve individual customers, wholesalers and processing plants. Our wholesale offer is addressed to the construction, interior design and furniture industries.

Our wholesale offers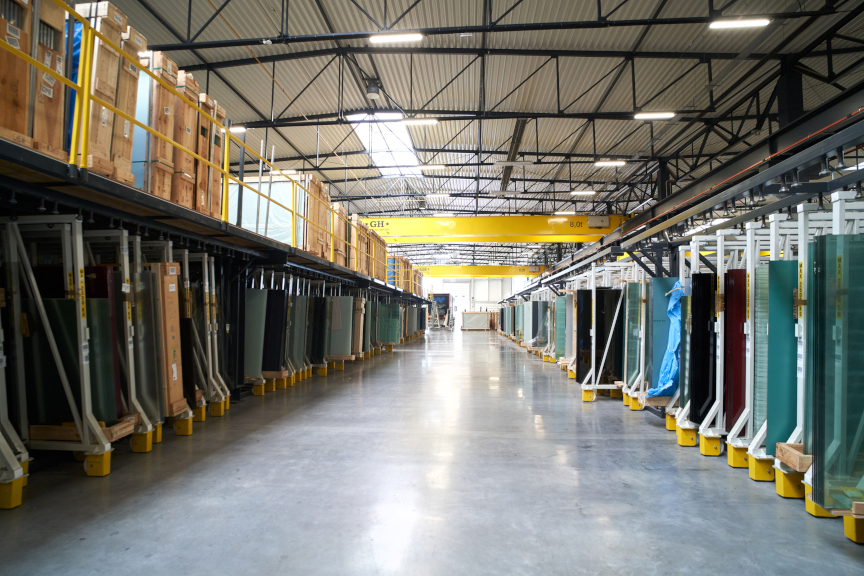 Top quality
We focus on the
latest technological


solutions from leading global manufacturers.
Production
We know the ins and outs of glass processing
We raise the bar every day by fulfilling orders from all over Europe. We constantly look for new technological and production challenges that allow us to discover new routes and broaden our horizons.
Glass processing is a fairly general concept, so we encourage you to learn about all its stages in detail. This will help you choose the right type of glass processing for your project.

We focus on the latest technological solutions from leading global manufacturers. We strive to use machines that offer innovative solutions and match the skills of our employees. The lifetime experience of our employees and their knowledge have allowed us to get to the place where we are today. Our potential
Production
What services do we offer?
HOTEL ALMOND BUSINESS & SPA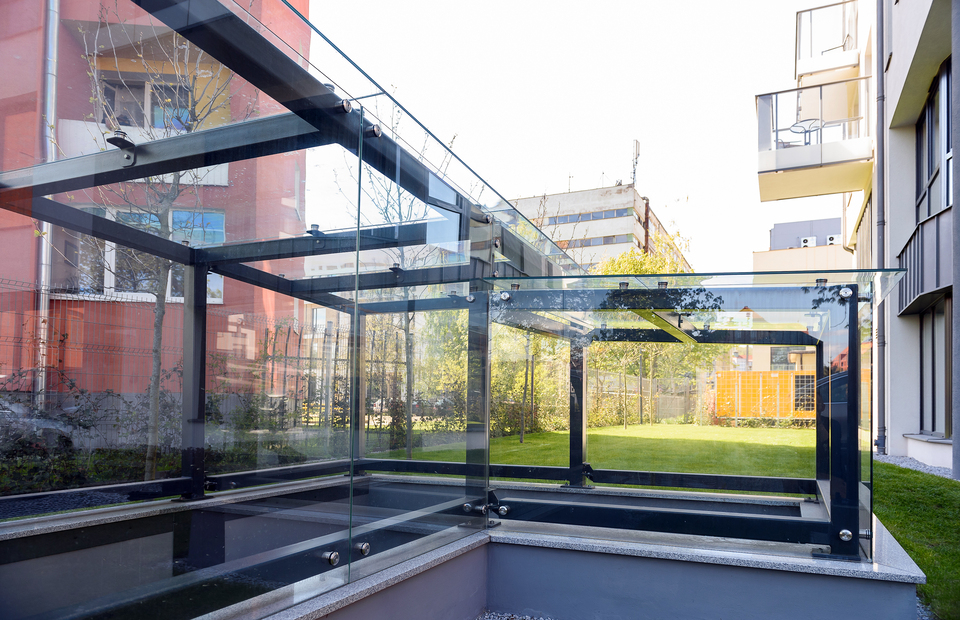 Orders realization
We can process orders in
less than a day

thanks to the entire vehicle fleet.
Delivery
Independence and reliability
Transport is an integral part of the offered logistics facilities. We have an efficiently organized supply chain.
We supply the raw material with our own specialized fleet of various payloads. With larger deliveries, trucks with a capacity of up to 24 tons are dedicated, including cars with a crane (HDS).
Find out more

About Us
We think globally
and set new standards